Offering premium quality RFID Tags, RFID ID Tags, PET ID Microchip, Animal ID Chip, Birds ID Chip, Microchip Syringe, Animal Management Software, RFID Reader, etc. at the best prices.
About Us
Founded in
2009, BEIJING RAYBACA TECHNOLOGY CO., LTD
. is a prominent company, acknowledged as a
manufacturer, supplier and exporter
of
RFID Tags, PET ID Microchip, Animal ID Chip, Birds ID Chip, Animal Ear Tags, Microchip Syringe, RFID Reader, RFID Animal Tags, and RFID Animal ID
, etc. In addition to these products, we also offer RFID Electronic Mini Reader, Animal Management Software, RFID Handheld Reader and Writer, Handheld Barcode Scanner, Handheld ID Scanner, Handheld lD Microchip, Animal Microchip and much more. Made of good quality raw materials, these products ensure optimum quality. They are known for their durability, reasonable prices, light-weight, portability and good performance. Seeing these features, several customers are purchasing our products in bulk quantity.
We design and manufacture our products in our factory by maintaining the highest quality standards. All products are made by our team of experts considering the buyers' specific requirements. Our team carries out all the production and post-production activities efficiently by reducing the operational costs. Due to which, we are able to roll out the finest range of products in market.
Quality Assurance
From us, clients will get only optimum quality RFID Tags, RFID Animal Ear Tag, Electronic Ear Tag and several other products. As we make our products in accordance to the industrial quality standards by using the best-grade raw materials. Along with materials, the latest production techniques and technologies are employed to manufacture the products. We take care of quality during both the production and post-production stages. As soon as the products are manufactured, they are put to quality tests. Before delivery, we check all products carefully and ensure no production defects.
Our Products
We are
manufacturing, exporting and supplying:
Ear Tags

RFID Ear Tag
RFID Animal Tag
RFID Animal Ear Tag
RFID Electronic Ear Tag
Electronic Ear Tag
Eid Tag (134.2KHZ; ICAR; RFID)

Microchip Syringe
RFID Electronic Reader
RFID Electronic Minireader
Animal Management Software
RAnimal ID
RFID Handheld Reader And Writer
Handheld Barcode Scanner
Handheld ID Scanner (ISO11784, ISO11785, FDX-A ANDFDX-B)
Handhe lD Microchip
Animal Microchip
PET ID Microchip
Client Satisfaction
We do our best to earn customer's complete satisfaction. Customer Satisfaction means business growth and development. Therefore, we serve nothing but only the best products to our clients. We provide flexible and simple payment modes to our customers for their convenience. Moreover, we practice our business ethically and keep transparency in our business activities. Over the time, such factors helped us to muster a long list of customers.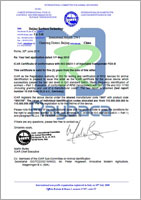 BEIJING RAYBACA TECHNOLOGY CO.,LTD.
GeoBeiDian, Chaoyang District, Beijing - 100015, China
Ms. Angelina (Trading Marketing Director)
Mobile : +8618301070120